Eminence Organics Skin Care
Eminence Organic Skin Care delivers the highest quality natural skin care to leading salons, spas, and their clients. Their active products are created using European certified premium quality herbs, fruits, and flower buds, and are proudly free of parabens, mineral oils, petroleum and sodium lauryl sulphate.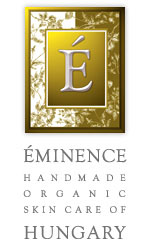 Key Benefits of Eminence Organics Products:
Voted Favourite Skin Care Line by skin care professionals and #1 for skin care results in the natural & organic spa industry & winner of the Best of the Best Consumer Choice Award
Free of parabens, sodium lauryl sulfate and other harsh chemicals
Members of the Organic Trade Association (OTA), the association for the organic industry in North America. The OTA exists to promote and protect organic trade to benefit the environment, farmers, the public and the economy
Best of Green Award Winner for the best environmental practices in the industry
Hand made, cruelty-free products without mass production for 50 years

Ovik's is an authorized Eminence Organic Skin care product dealer in Canada. If would like to know more about Eminence Organic Skin Care, see the following link:
us.eminenceorganics.com
Campagnia del Colore (CDC)

For 50 years Compagnia del Colore is recognized throughout the world as a hair colour company that offers innovative, appealing, dynamic and well researched hair colour and hair care products. They offer 182 colours, 52 of which are Ammonia Free and 6 lines of products created to satisfy every kind of demand. While always respecting the environment, they constantly seek out new ingredients and components that will achieve the best aesthetic, while respecting your hair and scalp.